TESTIMONIALS
Excellent service and quality of product! The products look exactly as they do online with absolutely no variation or delay in promised delivery timelines. Pallavi is a joy to work with. Thanks a lot for an enjoyable shopping experience.
Shopping with Bianca is very good experience.
The short Kurta I ordered is awesome..Good fabric and fashion too.
Such a wonderful collection, I have become just a fan, it's superb,fantastic collection.
Awesome quality of fabric. Lovely colours. Wil love to place next order.
I love the kurtas that I received… Absolutely beautiful… Also there was no delay in receiving the consignment… Thank u Pallavi.
Exquisite collection of Lucknowi kurtis online that I have seen, An awesome combination of contemporary along with traditional colours & patterns! Way to go Pallavi.
Awesome collection n excellent service. Thank you mam…
Shopping at R'ZU style is an awesome experience every time! Absolutely love the unique designer chikankari suits collection & the personalised service. Looking forward to owning & gifting many more stylish products from R'ZU over the years!!
Bought 2 kurtis…Simply awesome…The colour were exactly same as shown in the pic… Loved both of them..Will soon send the pic.
Very beautiful & elegant collection. Happy with my dress material.
I love the fabric and work. Pallavi did an awesome job in making my order ready within a short notice. All materials and Colours matched perfectly. Am totally impressed by the owner and her dedication. All my questions were answered promptly.
An excellent collection of chikankari sarees, chikankari suits, chikan kurtas
We Also Sell On
Our Speciality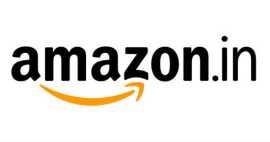 Our Chikankari Sarees are known for their exclusive hand embroidery patterns on high quality fabric. Every Chikankari Saree displayed is an exclusive one-of-its-kind piece of art that is painstakingly handcrafted by our artisans. Cotton Chikankari Sarees, Kota Chikankari Sarees and Pure Georgette Chikankari Sarees are popular among our customers across the globe.
FREE SHIPPING
We ship globally.
International Orders above $200
Domestic Orders above ₹600
Cash on Delivery
All domestic orders qualify
for COD (if applicable)
Easy Return Policy
Please read our purchase
and return policy
HOW TO BUY PERFECT LUCKNOWI CHIKANKARI SAREES & KURTAS
Keep it authentic and clean. RZUstyle curates authentic lucknowi chikankari based on it's delicate and exquisite workmanship. Traditionally white threads were embroidered on light weight cotton and these are the best buys yet.
A good fit is essential. RZUstyle strives for the best fit possible in all it's Chikankari Kurtas. Over the years we have worked towards minimizing the need for alterations. Most of our esteemed clients are from the western world and our fits saves them money and time with frustrating alterations.
A white Lucknowi Chikankari kurta is a must have. White is the most common shade available along with a range of pastels and deeper tones. If this is your first Chikankari kurta choose a white, off white or cream one. A white kurta is an essential piece of garment and a Chikankari one is a must have at that.
Choose a pure Cotton Chikankari Sarees. Lucknowi Chikankari work is done on a range of fabrics yet the best ones are on pure fabrics. Cotton is the preferred choice in India given our climate yet synthetics are easier to maintain. You could choose a blended fabric if you work in an air conditioned office or live in a cold country. Pure silks are often heavily embroidered and worn mostly as evening wear. We carry a elegant collection of Pure Georgette Chikankari Sarees Online.
Choose a light Fabric with a great fall. The look and feel of the garment will differ with different fabrics. Traditionally Lucknowi Chikankari was available on crisp, starched fabric yet sticking to a softer fabric with a nice fall is ideal as it is much easier to carry and more complementary. Georgette and chiffons are softer fabrics however pre-washed cotton also has a great feel and drapes well.
Opt for an overall embroidery. Lucknowi Chikankari is mostly embroidered on white and pastel colored fabrics with a white thread. It is elaborate yet subtle therefore an overall embroidered kurta is never over the top, it only looks graceful and beautiful.
Match your camisole/inner. Chikankari work is mostly on whites and pastels it can be see-through, so choose your inner wisely. If you are planning on wearing it traditionally (salwar kurta) keep you inner the same length and the same shade as your kurta. Pairing with your jeans just requires matching the inner to your kurta color and if you are feeling adventurous then a pop of color under your kurta is always a choice.
Wash care for your Chikankari
Caring for your cotton Chikankari Sarees and kurtas is a must else you might be left with a stained not so pristine piece. Wash your white separately from colors. Use a safe stain remover for washing off stains and sweat. Wash in cold water if you are not certain the garment has been pre-shrunk. Hang it out a little damp for drying. Starch once in a while and iron inside out.