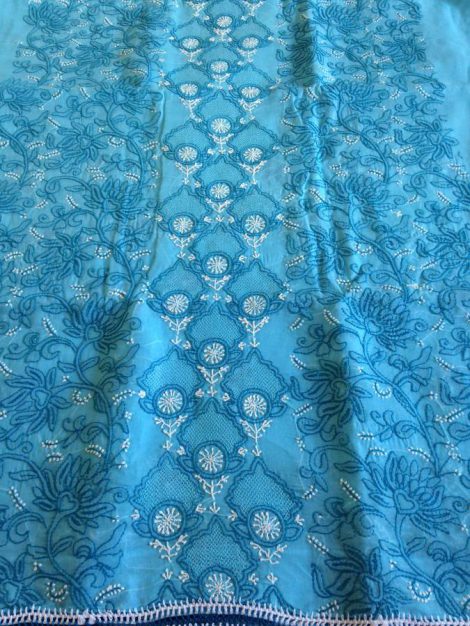 Ethnic Chikankari Dress Material – Cotton
Cotton Dress Material Fabric for creative designers with front Jaal. One may create their own exclusive salwar-kurta set that bring out the best in you. Includes embroidered Salwar (up to knee) & Pure Chiffon Chunni. Crochet at the bottom edge of Kurta & all around the Chunni gives it a very classy look. Details: Color: […]
Only 1 left in stock
Avail 5% Discount by paying online
Cotton Dress Material Fabric for creative designers with front Jaal.
One may create their own exclusive salwar-kurta set that bring out the best in you.
Includes embroidered Salwar (up to knee) & Pure Chiffon Chunni.
Crochet at the bottom edge of Kurta & all around the Chunni gives it a very classy look.
Details:
Color: Blue
Size: Length upto 46 inches, Chest upto 48 inches
Material: Cotton
Work: Chikankari Hand Embroidery
Care: This is pre-washed and will not shrink. Preferably hand wash. Do not bleach. Digitally the actual colour may vary slightly from the photograph.