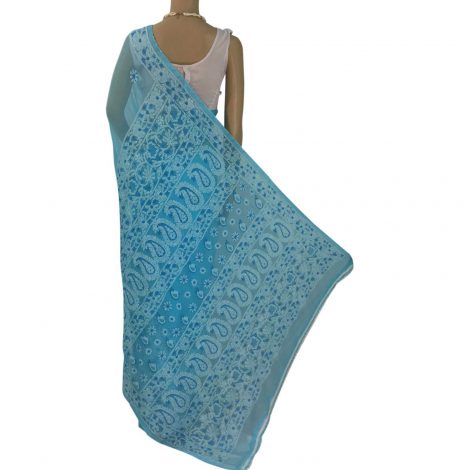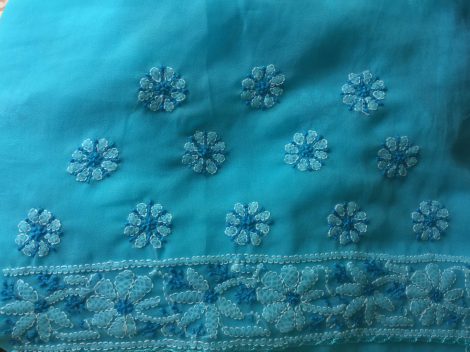 Blue and White Lucknowi Chikankari Georgette Saree
Blue Georgette Saree with delicate hand embroidery in white & blue on border pallu makes it apt for most ocassions. Handcrafted Crochet work with silken thread running along the entire Saree (including Pallu) adds to the ethnic look. Blouse: Running blouse with embroidered sleeve. Crochet work at the hem of the Sleeve Specifications: Colour: Blue […]
Out of stock
Blue Georgette Saree with delicate hand embroidery in white & blue on border pallu makes it apt for most ocassions.
Handcrafted Crochet work with silken thread running along the entire Saree (including Pallu) adds to the ethnic look.
Blouse: Running blouse with embroidered sleeve. Crochet work at the hem of the Sleeve
Specifications:
Colour: Blue
Material: Georgette
Work: Chikankari Hand embroidery
Care: This is pre-washed. Preferably hand wash. Do not bleach. Digitally the actual colour may vary slightly from the photograph.