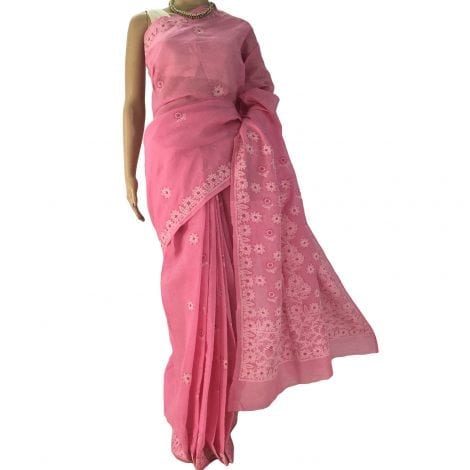 Deep Pink Cotton Saree with Ethnic Chikankari in white
Gorgeous handcrafted traditional chikankari sarees online shopping. Carefully embroidered these chikankari cotton sarees online are designed with care to make you look elegant!! Blouse: Running blouse with embroidered sleeve. Specifications: Colour: Pink with work in white & pink highlights Material: Cotton Work: Chikankari Hand embroidery Care: This is pre-washed & will not shrink. […]
Out of stock
Gorgeous handcrafted traditional chikankari sarees online shopping.
Carefully embroidered these chikankari cotton sarees online are designed with care to make you look elegant!!
Blouse: Running blouse with embroidered sleeve.
Specifications:
Colour: Pink with work in white & pink highlights
Material: Cotton
Work: Chikankari Hand embroidery
Care: This is pre-washed & will not shrink. Machine wash cold; Delicate cycle; Use mesh; Line dry; Light Iron. Do not bleach.