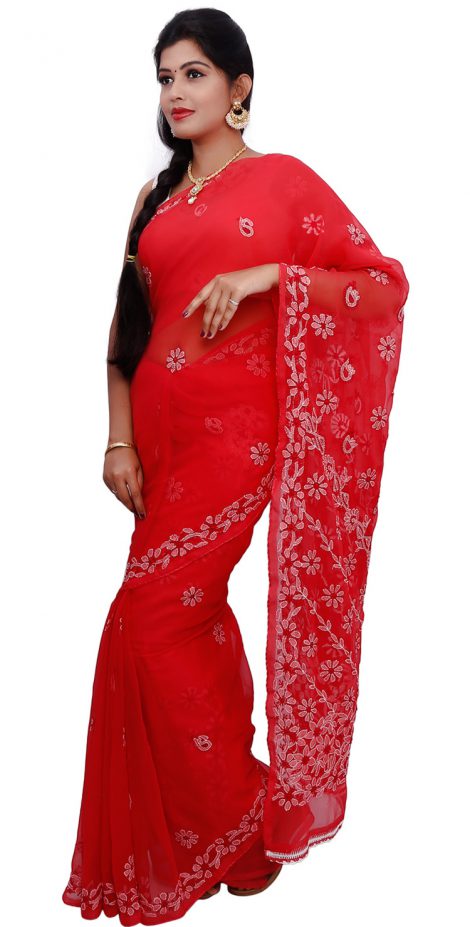 Tomato Red Chikankari Georgette Saree
Tomato Red Georgette Saree with delicate hand embroidery on border palou makes it apt for most ocassions. Handcrafted Crochet work with silken thread running along the entire Saree (including Pallu) adds to the ethnic look. Blouse: Running blouse with embroidered sleeve. Crochet work at the hem of the Sleeve Specifications: Colour: Red Material: Georgette Work: […]
Out of stock
Tomato Red Georgette Saree with delicate hand embroidery on border palou makes it apt for most ocassions.
Handcrafted Crochet work with silken thread running along the entire Saree (including Pallu) adds to the ethnic look.
Blouse: Running blouse with embroidered sleeve. Crochet work at the hem of the Sleeve
Specifications:
Colour: Red
Material: Georgette
Work: Chikankari Hand embroidery
Care: This is pre-washed. Preferably hand wash. Do not bleach. Digitally the actual colour may vary slightly from the photograph.