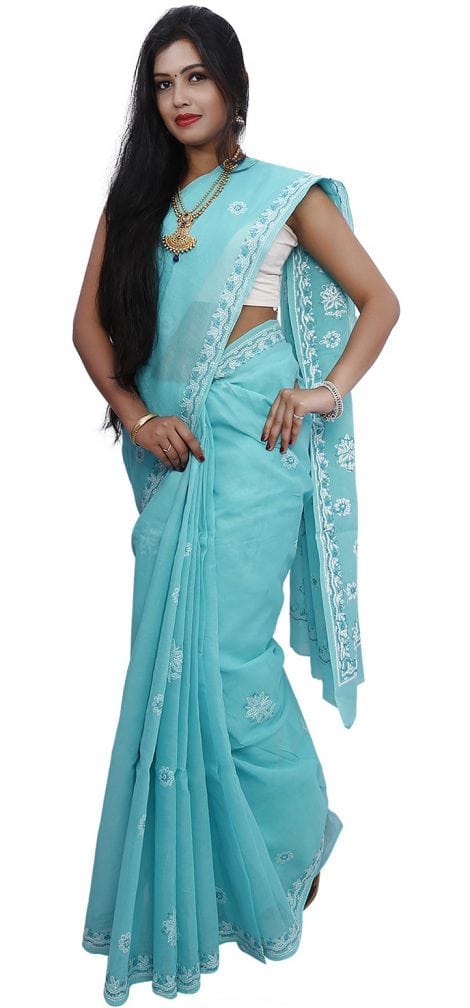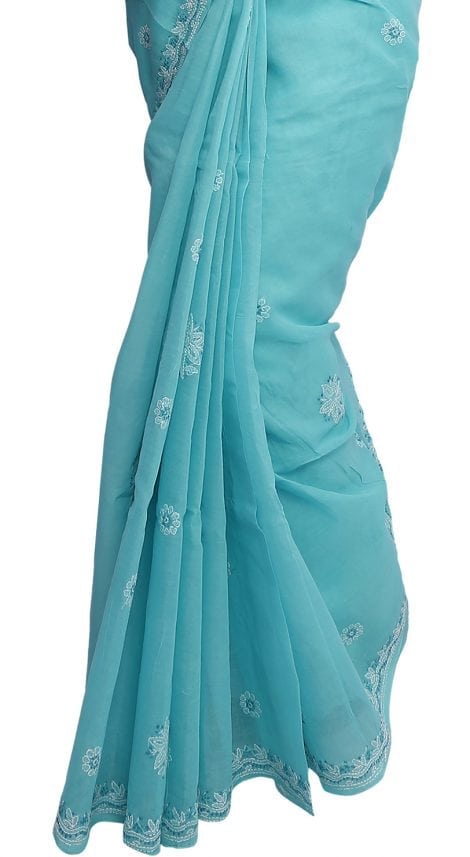 Turquoise Green Cotton Hand embroidered Chikankari Sarees
Gorgeous combinations of tradition yet contempory…beautifully handcrafted traditional Chikankari through the Cotton saree. Blouse: Running blouse with embroidered sleeve. Specifications: Colour: Turquoise Green with work in white Material: Cotton Work: Chikankari Hand embroidery Care: This is pre-washed & will not shrink. Machine wash cold; Delicate cycle; Use mesh; Line dry; Light Iron. Do not […]
Only 1 left in stock
Avail 5% Discount by paying online
Gorgeous combinations of tradition yet contempory…beautifully handcrafted traditional Chikankari through the Cotton saree.
Blouse: Running blouse with embroidered sleeve.
Specifications:
Colour: Turquoise Green with work in white
Material: Cotton
Work: Chikankari Hand embroidery
Care: This is pre-washed & will not shrink. Machine wash cold; Delicate cycle; Use mesh; Line dry; Light Iron. Do not bleach.