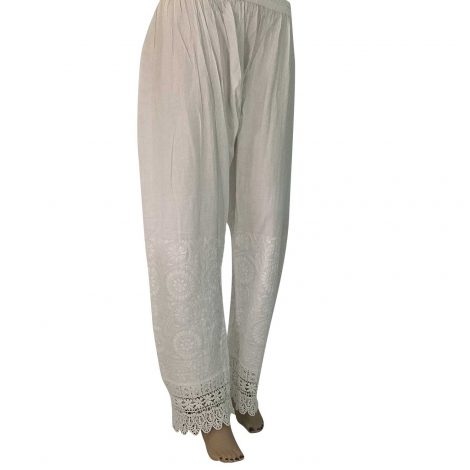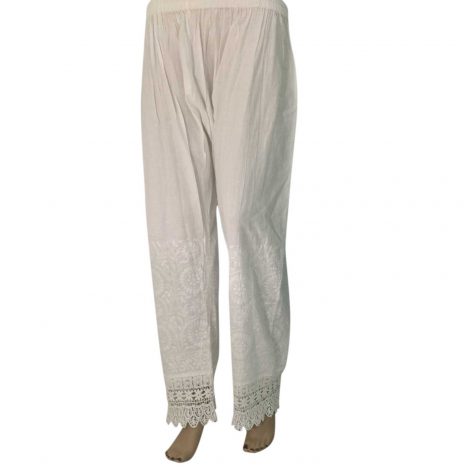 Lucknowi Chikankari Palazzo in White
Lucknowi Chikankari Palazzo in White. Compliments all lengths of Kurtas and Tops. Best paired with Floor Length Kurtas. Specifications: Colour: White Length: 38 inches Flair Width: 10 inches Material: Cotton Work: Chikankari Hand Embroidery Care: This is pre-washed and will not shrink. Preferably hand wash. Do not bleach. Digitally the actual colour may vary […]
Out of stock
Lucknowi Chikankari Palazzo in White. Compliments all lengths of Kurtas and Tops. Best paired with Floor Length Kurtas.
Specifications:
Colour: White
Length: 38 inches
Flair Width: 10 inches
Material: Cotton
Work: Chikankari Hand Embroidery
Care: This is pre-washed and will not shrink. Preferably hand wash. Do not bleach. Digitally the actual colour may vary slightly from the photograph.