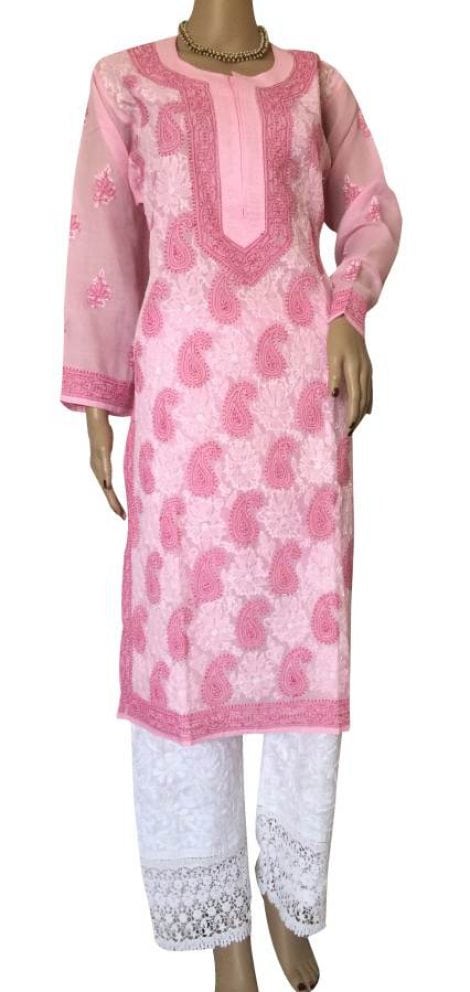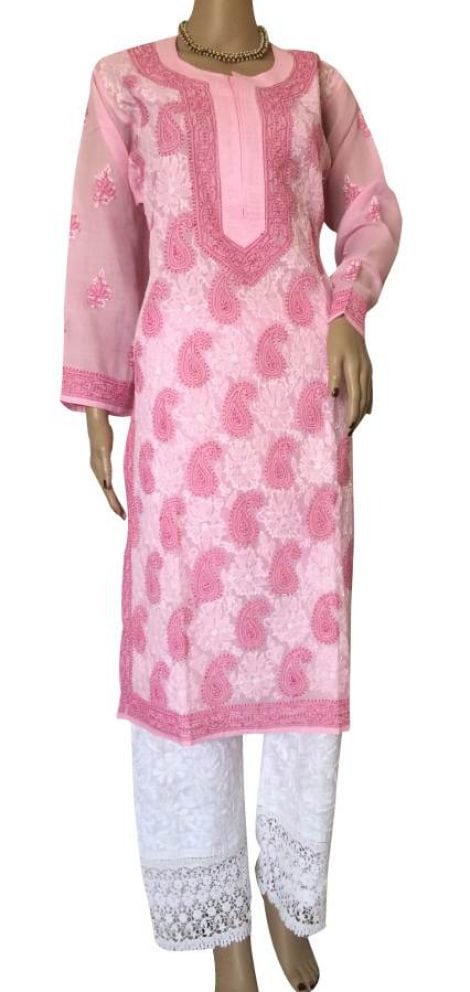 Baby Pink Ethnic Chikankari Cotton Kurti
Baby Pink Cotton Kurti with ethnic chikankari embroidery in white & pink. Stylish and intericate work makes this kurta very elegant. Ideal for work or casual wear Best paired with palazzo or Salwar. This kurti will need a slip not included in package. Details: Colour: Baby Pink Chest: 46 inches Length: 43 inches Sleeves: 20 […]
Out of stock
Baby Pink Cotton Kurti with ethnic chikankari embroidery in white & pink. Stylish and intericate work makes this kurta very elegant.
Ideal for work or casual wear
Best paired with palazzo or Salwar.
This kurti will need a slip not included in package.
Details:
Colour: Baby Pink
Chest: 46 inches
Length: 43 inches
Sleeves: 20 inches
Material: Cotton
Work: Chikankari Hand Embroidery
Care: This is pre-washed. Preferably hand wash. Do not bleach. Digitally the actual colour may vary slightly from the photograph.