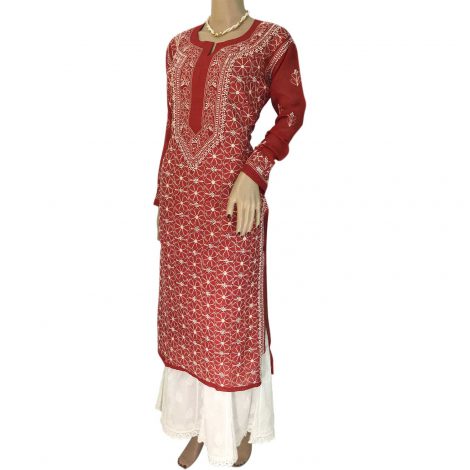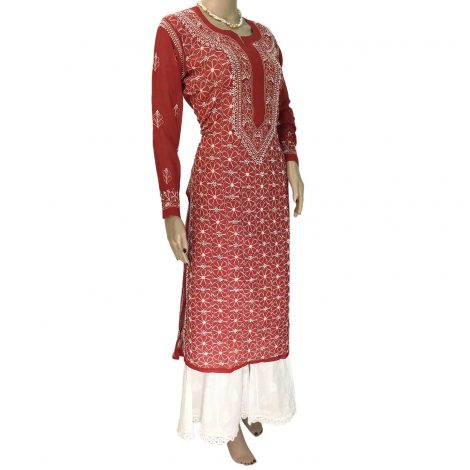 Red Ethnic Chikankari Cotton Kurti
Red Cotton Kurti with ethnic chikankari embroidery in white. Stylish and intericate work makes this kurta very elegant. Ideal for work or casual wear Best paired with palazzo or Salwar. This kurti will need a slip not included in package. Details: Colour: Red Chest: 40 inches Length: 44 inches Sleeves: 18 inches Material: Cotton Work: […]
Only 1 left in stock
Avail 5% Discount by paying online
Red Cotton Kurti with ethnic chikankari embroidery in white. Stylish and intericate work makes this kurta very elegant.
Ideal for work or casual wear
Best paired with palazzo or Salwar.
This kurti will need a slip not included in package.
Details:
Colour: Red
Chest: 40 inches
Length: 44 inches
Sleeves: 18 inches
Material: Cotton
Work: Chikankari Hand Embroidery
Care: This is pre-washed. Preferably hand wash. Do not bleach. Digitally the actual colour may vary slightly from the photograph.