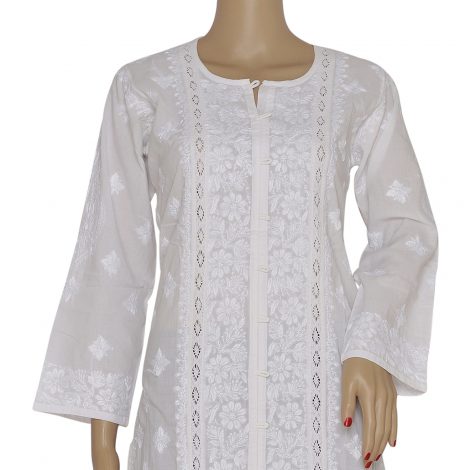 White Chikankari Cotton Kurta in front open pattern
$38
Artistic elegant white malmal knee length kurta in font open pattern. Ideal to be paired with Garara, Sharara, Palazzo, Patiyala salwar or jeans / cigarette pants.
In stock
Avail 5% Discount by paying online
Frequently Bought Together
White Chikankari Cotton Kurta in front open pattern with artistic hand embroidery.
An ideal work or regular wear kurta that does not need a slip.
Details:
Colour: White with work in white
Chest: 40, 42,44 & 46 inches
Length: 42 inches
Material: Malmal Cotton
Work: Chikankari Hand embroidery
Care: This is pre-washed. Preferably hand wash. Do not bleach. Digitally the actual colour may vary slightly from the photograph.
shop now
RELATED PRODUCT