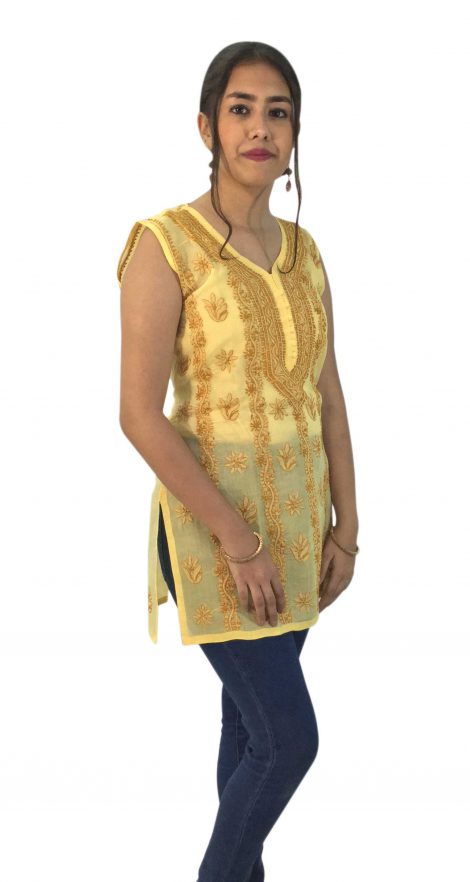 Yellow Ethnic Chikankari Cotton Sleeveless Short Top
Yellow cotton short-top bringing in the indo-western touch. Best complimented best with jeans or trousers. Stylish & subtle handwork in Brown is ideal for casual/work wear. This top will need a slip. Details: Colour: Yellow Chest:38 inches Length: 29 inches Sleeves: sleeveless Material: Cotton Work: Chikankari Hand embroidery Care: This is pre-washed. Preferably hand wash. […]
Only 1 left in stock
Avail 5% Discount by paying online
Yellow cotton short-top bringing in the indo-western touch. Best complimented best with jeans or trousers.
Stylish & subtle handwork in Brown is ideal for casual/work wear.
This top will need a slip.
Details:
Colour: Yellow
Chest:38 inches
Length: 29 inches
Sleeves: sleeveless
Material: Cotton
Work: Chikankari Hand embroidery
Care: This is pre-washed. Preferably hand wash. Do not bleach. Digitally the actual colour may vary slightly from the photograph.