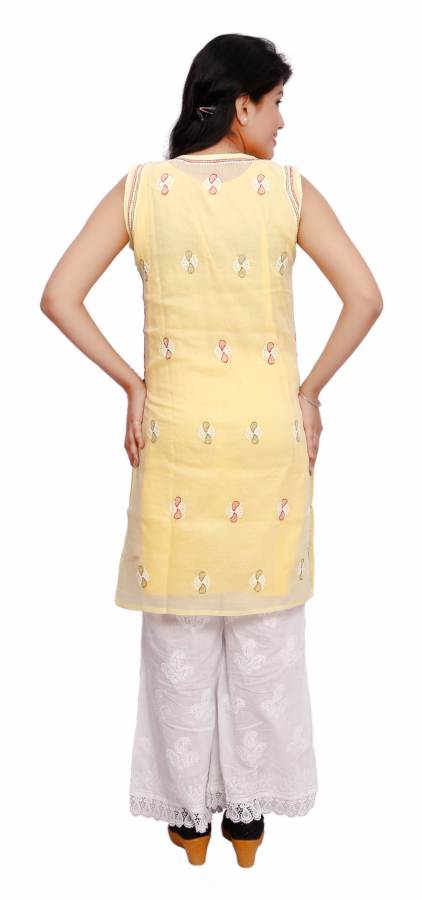 Yellow Exclusive Sleeveless Chikankari Cotton Kurta
Yellow knee length Cotton Kurti with front Jaal work. Best paired with Palazzo or Dhoti Salwar. Ideal for casual / work wear. Kurta has to be complimented with base colour slip. Details: Colour: Yellow Chest: 36 inches Length: 37 inches Material: Cotton Work: Chikankari Hand Embroidery Care: This is pre-washed. Preferably hand wash. Do not […]
Only 1 left in stock
Avail 5% Discount by paying online
Yellow knee length Cotton Kurti with front Jaal work.
Best paired with Palazzo or Dhoti Salwar. Ideal for casual / work wear. Kurta has to be complimented with base colour slip.
Details:
Colour: Yellow
Chest: 36 inches
Length: 37 inches
Material: Cotton
Work: Chikankari Hand Embroidery Care: This is pre-washed. Preferably hand wash. Do not bleach. Digitally the actual colour may vary slightly from the photograph.